Various state and local incentives help ease a myriad of expenses incurred by relocating or expanding companies. Local governments and the state of Colorado award these grants based on case-by-case evaluation of job creation, wage quality, and capital investment. Major incentive areas include job creation, employee training, tax rebates, expedited permitting and licensing, and infrastructure improvements.
Companies starting or expanding operations in Adams County may qualify for several state incentives. Below is a summary of key programs with extensive information on additional programs available on the Colorado Office of Economic Development & International Trade's website.
Adams County Government Incentives
The Adams County government advocates for industry expansion and proactively offers incentives to companies creating high paying, quality jobs. Adams County Government's Community and Economic Development Department coordinates and awards potential incentives based on overall economic impact to Adams County's economy, which includes capital investment, job growth, and wage levels.
For incentive consideration, typically:
A company must be a primary employer establishing either a new or expanded facility in Adams County
The company's average wage should meet or exceed the county's average wage
Company must be in the negotiation phases of the project
Company must be considering sites outside of Adams County
Capital investment must total $1 million or more
New jobs should be created, or significant numbers of existing jobs retained.
The types of municipal incentives vary from city to city within Adams County and are negotiated on a case-by-case basis, determined by local criteria. If Adams County provides a business incentive package, the local municipality is required to provide, at least, a match.
For more information, please reach out directly to Jenni Hall, Director of Community and Economic Development for Adams County at (720) 523-6800 or email JRHall@adcogov.org.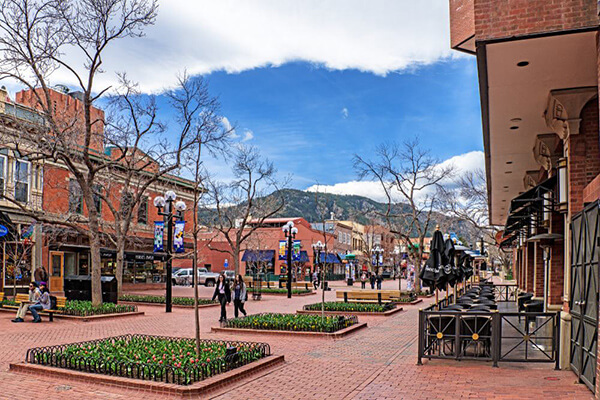 Enterprise Zones
Businesses making capital investments, creating new jobs, rehabilitating old buildings, contributing to economic development plans, and doing research and development in the Adams County Enterprise Zone may be eligible to receive certain tax credits from the state. An eligible company must be located in the Enterprise Zone and have a tax liability with the state. AC-REP administers the Zone.
See our Enterprise Zone section for program details.