Among our many programs, AC-REP administers the Adams County Enterprise Zones. The Colorado Enterprise Zone program is a statewide initiative offering various business tax credits with the goal of incentivizing companies to locate or develop in these designated areas. The zones also aim to help nonprofits provide vital services in select communities.
The Enterprise Zone Contribution Tax Credit provides Colorado taxpayers that contribute to targeted enterprise zone projects a tax credit. When taxpayers make a certified contribution, they can claim:
25% of a cash donation as a state income tax credit
12.5% of an in-kind donation as a state income tax credit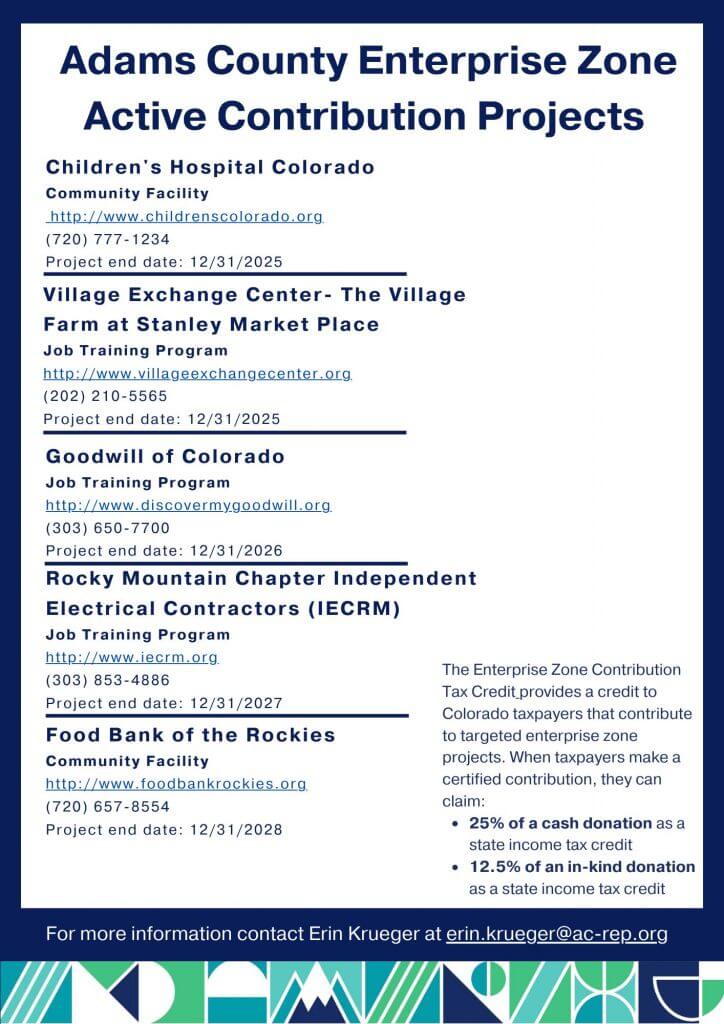 See which communities AC-REP works with and supports on our communities page. The work we do wouldn't be possible without our Community Economic Development Partners.